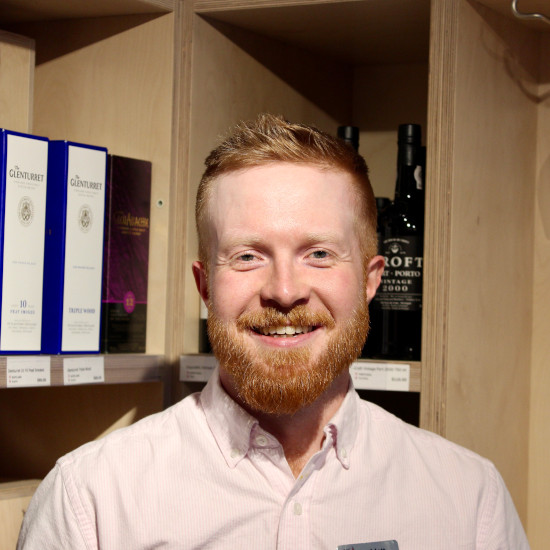 Matt Hodgson
Retail Supervisor
Matt is a Red Seal Chef, Certified Beer Server – First Level Cicerone, and was awarded the Edinburgh Whisky Academy – Certificate in Scotch Whisky, and Certificate in Gin. After many years working in kitchens throughout the Atlantic provinces, Matt joined Bishop's Cellar in 2020. An avid beer drinker, Matt has recently grown an interest in all things Scotch whisky.
Favourite grape or wine region?
Cabernet Franc (Belgian beers and IPAs).
What song would you pick for karaoke?

Kiss from a Rose by Seal.
Are you a dog or cat person? Or maybe neither. Maybe you have birds or turtles or an ant farm?

Dog person who has owned a turtle.