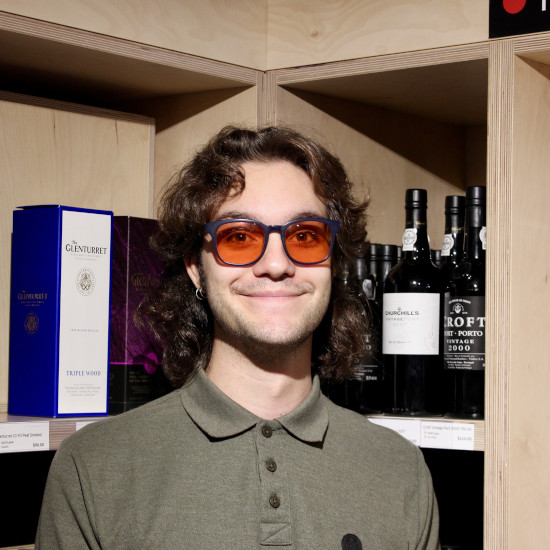 David
Customer Service Sales Associate
David joined our team at Bishop's Cellar in 2022, after packing up and moving across the country from Calgary! With some previous wine retail experience, David is inquisitive and brings a passion for all things wine.
Favourite grape or wine region?
I love a good Beaujolais, but recently I've been drawn towards Tempranillo and Garnacha.
Are you a dog or cat person? Or maybe neither. Maybe you have birds or turtles or an ant farm?

I love cats! My first cat was a street cat named Maximus, he bit a hole through my arm when I was three. Apparently.
Share with us something personal; what is your favourite book, movie or song?
Clandestine in Chile is a novelization of a documentary series by Gabriel Garcia Marquez where Miguel Littin, a Chilean filmmaker banned from his home country, disguised himself and sneaks in to Chile ten years after the military coup to document the realities of life under Pinochet's dictatorship. Thrilling and heartfelt.