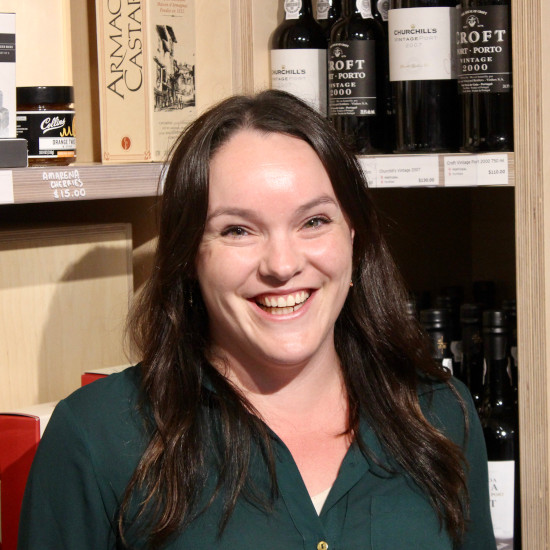 Kate Fraser
Customer Service Sales Associate
Friendly and focused, Kate brings her knowledge, drive and experience to her work in our retail shop. Day-to-day, she works to ensure customers learn about what we have on our shelves and making recommendations so customers can experience new products.
Kate joined our team in September 2019, after years in the restaurant and private liquor store industries. She says she loves the wine because it is the kind of subject where the more you know, the less you know. She loves the challenge of constantly learning more and improving her palate.
When she's not working, you'll find Kate chasing her toddler and doing things she loves like fishing, cooking, and skeet shooting. Her favourite wine in the shop right now? "Northern Rhone. All day, everyday."
Certifications:
Kate is WSET Level 3 certified and plans to go for the diploma next.