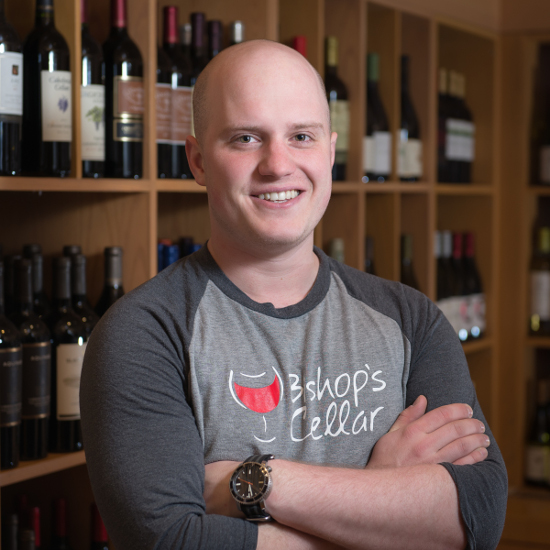 Lucas Mader
Refreshment Category Manager, Cicerone
Lucas is a BJCP Certified Beer Judge, Certified Cicerone (one of six in Nova Scotia!) and has achieved WSET Level 3. Having started in the industry by installing/maintaining draught beer systems across Halifax, Lucas joined the Bishop's Cellar team in 2014 and has been our dedicated beer specialist since day one. Working within our product team, Lucas manages all things refreshments (beer, cider, and RTDs) by bringing a wealth of experience and knowledge when tasting, selecting, and sourcing everyone's favourite carbonated beverages.
Favourite grape or wine region?
So hard to pick just one! But if I had to, my favourite varietal would be Chardonnay and my favourite wine area would be Northern Italy (for white wines).
What's one thing that people would be shocked to know about you?

That I was a vegetarian for over 8 years! Shocking.
What song would you pick for karaoke?

The only answer for both karaoke and staff party dances: Livin' On A Prayer by Mr. Jon Bon Jovi.