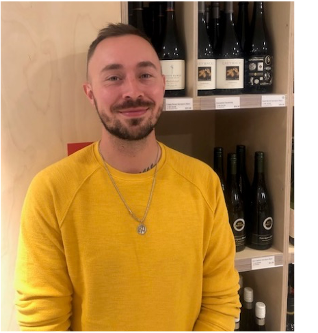 Stefan Nielsen
Retail Associate
Stefan Nielsen's Picks
Have you ever been listening to your "Discover Weekly" on Spotify and then you stumble upon THAT song? The one that makes you say, "Hold up. What is this?" and then you've gotta rewind it and start it over. Liked. Saved. Added to Playlist.
That's the feeling I got when I first tasted Filippo Antonelli's Grechetto. This is a wine for basically everyone: it's complex and interesting enough to please the geeks, but it's also approachable and tasty enough to appeal to even the most casual of wine drinkers. Antonelli's wines are particularly notable for being the darlings of Alice Feiring – one of natural wine's most respected writers and critics.
Grechetto is an indigenous grape to the region of Umbria, in Central Italy. More specifically it is part of the Montefalco DOC, a protected style of high-quality wine. A soft pressing of organic grapes, if you've ever seen "Orvieto" on a wine list… this wine is exactly what those wines are trying to be. Vibrant and fruity, salty and refreshing, with a pleasing texture. It's like popping a whole fresh apricot in your mouth and crunching down.
Serve this any time you'd drink a Pinot Grigio; with a seafood appetizer, cheese board, or just on its own after a long day. Maybe picture yourself drinking this on the beach in a few months while you're doing it. I'll meet you there.
View Product