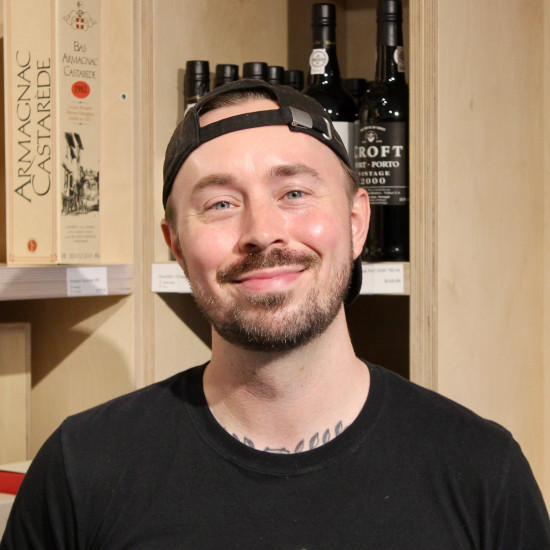 Stefan Nielsen
Retail Supervisor, Sommelier
Stefan is a CAPS Certified Sommelier, Certified Specialist of Wine from the Society of Wine Educators, Certified Italian Wine Specialist with the North American Sommelier Association, and has received WSET Level 3 as well as a Diploma in Cool Climate Winemaking and Viticulture from NSCC in Kentville. After many years in the restaurant industry, Stefan joined our team in 2020 and brings a wealth of wine knowledge especially when it comes to low intervention and natural wines.
Favourite grape or wine region?
Favourite grape: Nebbiolo
Favourite region: Brda, Slovenia
Coffee or tea; what wakes you up in the morning? And how do you take it?

I like my coffee like I like my metal. BLACK.
Share with us something personal; what is your favourite book, movie or song?

The Princess Bride!