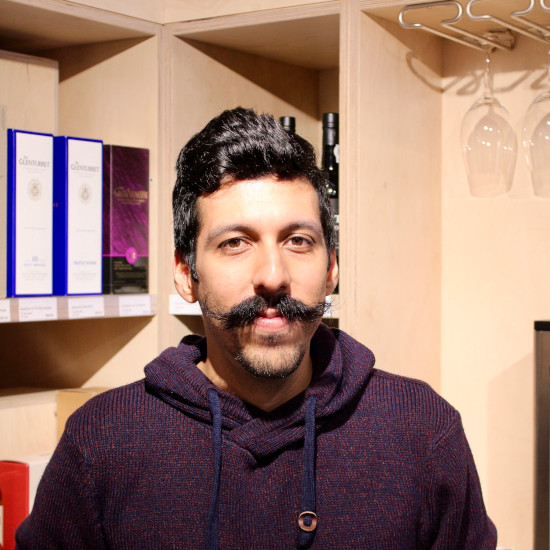 Fernando
Customer Service Sales Associate
Fernando worked for many years at the Annapolis Cider Company in Wolfville at their tasting bar as well as local events in both Wolfville and Halifax, including (but not limited to): Devour, Nova Scotia Icewine Festival, and the East Coast Cider Festival. Joining the team at Bishop's Cellar in 2022, Fernando brings a curious mind to the world of wine, beer, and spirits.
Favourite grape or wine region?
Bordeaux.
What's one thing that people would be shocked to know about you?

I wasn't born with my moustache.
Share something personal; what's your favourite book, movie and/or song?

Favourite book: Stephen Hawking, "The Universe in a Nutshell."
Favourite movie: Interstellar/La La Land.
Favourite song: Sweet Lorraine by Oscar Peterson.