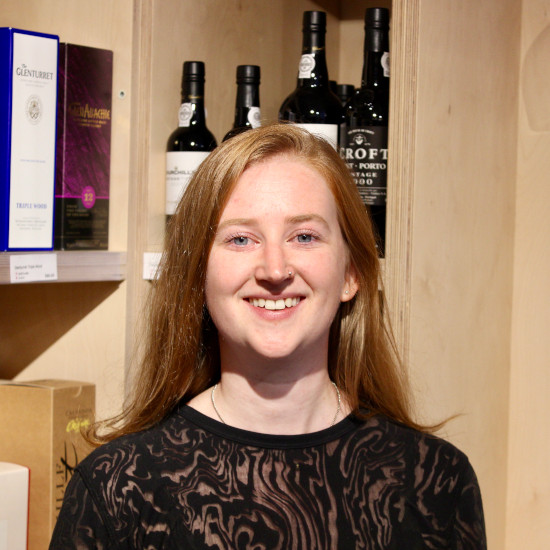 Genny
Customer Service Sales Associate, Sommelier
Genny recently graduated as a CAPS Certified Sommelier and completed the Certified Beer Server course. Genny started with Bishop's Cellar in 2020 after working with the team at Benjamin Bridge in the Gaspereau Valley.
Favourite grape or wine region?
I think I honestly and truly like just about everything. But if I had to choose my favourite region I'd probably say Tuscany. Or Alsace. Or the Loire Valley. Or Burgundy.
Share something personal; what's your favourite book, movie, and/or song?

I really like zombie media. Movies, books, video games, you name it.
What song would you pick for karaoke?

I Believe In A Thing Called Love by The Darkness.