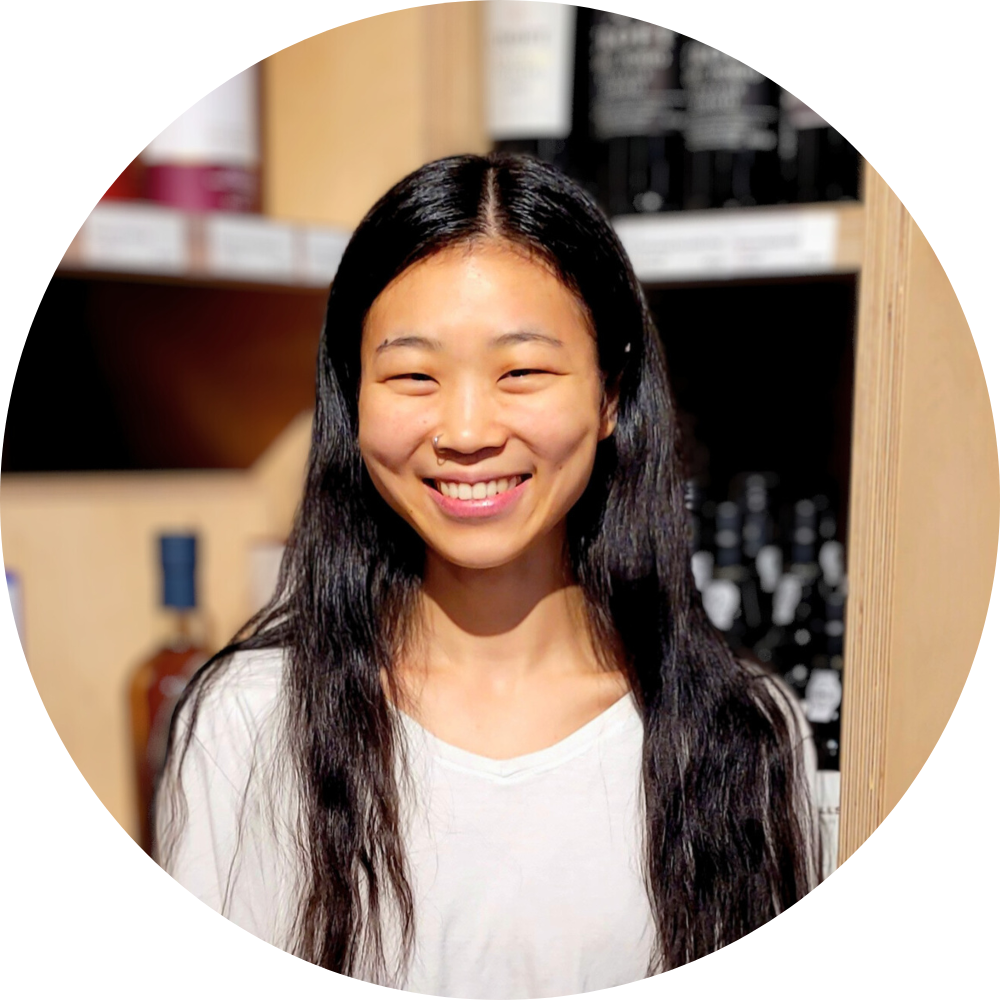 Tianjun
Tianjun started with Bishop's Cellar in 2023 and brought a wealth of knowledge via certifications in WSET Level 2 as well as a Diploma in Cool Climate Winemaking and Viticulture from NSCC in Kentville back in 2020. Although Tianjun may seem shy initially, keep reading below to find out some cool facts about one of our newest employees. Welcome to the team, Tianjun!
Favourite grape or wine region?
Sauvignon Blanc. It sounds beautiful and romantic in Chinese.
What is one thing that people would be shocked to know about you?

Em… I play drums. Likely because people think I am so quiet until they know I play the loudest instrument in the world…
Anything else you want to add?
I play two instruments and I'm into Ballet right now.
I got a B.ed and a M.ed.
I gave them all up and took the winemaking course.