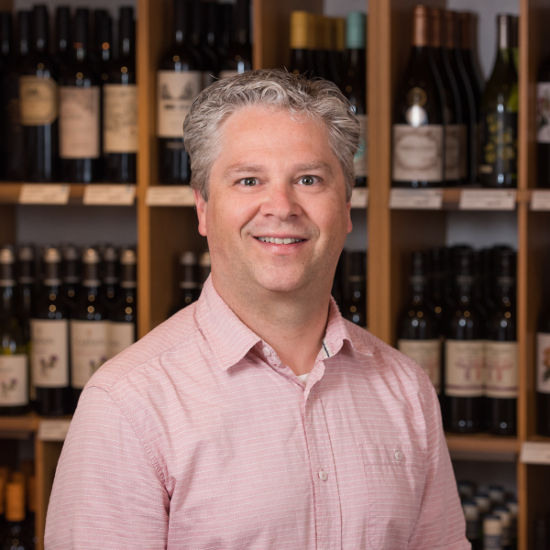 Jason MacLeod
Wine Category Manager, Sommelier
Jason is a CAPS Certified Sommelier and has worked in restaurants all over Eastern Canada as well as the United Kingdom; honing skills for food and wine pairings. Having travelled extensively throughout Europe and Asia, Jason always drinks local when traveling, bringing back unique insights and perspectives when it comes to the world of food and wine. Joining Bishop's Cellar back in 2009, Jason works within our product team, bringing extensive knowledge, experience, and attention to detail when it comes to selecting and sourcing wines from all over- especially from France!
Favourite grape or wine region?
Chardonnay, I suppose.
Are you a dog or cat person? Or maybe neither. Maybe you have birds or turtles or an ant farm?

Love cats. I have 2 dogs.
Anything else you want to add?
I have an incredible wife and we are gifted with two children that we couldn't be more proud of. The three of them keep my heart full.