Benjamin Bridge NV Rose (750ml)
Sub-Region

Annapolis Valley
Benjamin Bridge is a sparkling wine house nestled in Nova Scotia's picturesque Gaspereau Valley on the Atlantic coast. Its cool climate is moderated by the powerful Bay of Fundy promoting natural acidities and long 'hang-time' of the classic Champagne varietals, which are critical to producing sparkling wines of richness, structure, and finesse.
Tasting Notes
Non-vintage rosés are a blend of several different harvest years to provide a continuous house style but with a hint of pink colour resulting from a skin soak of the Pinot Noir component. Similar to our NV, the Benjamin Bridge NV Rosé is aimed at consistently capturing the intriguing qualities of our Maritime climate – freshness, richness, minerality, and salinity. It is approachable, fruit-forward and playful.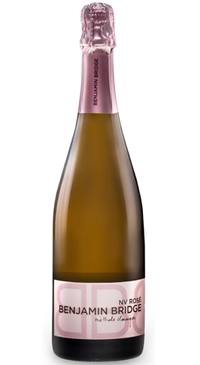 You may also like...