Birgit Braunstein Pinot Vom Berg (750ml)
Sub-Region

Neusiedlersee-Hugelland

Farming Method

BiodynamicAll of our products that are tagged with the term Biodynamic are either biodynamic certified or biodynamic practicing. Learn More

Food Pairing

AperitifCold SaladsSeafood
Birgit Braunstein's family has been growing vines in Austria next to lake Neusiedl for 400 years. She works organically and biodynamically across a wide range of terroirs, her wines are elegant and balanced. She farms 22 hectares in the Burgenland, where she grows a range of Austrian and international varietals, following biodynamic principles since 2009.
Despite all the developments at the winery, one thing remains the same in her life as a vintner: the place and the soil in which her vines root and ripen their grapes. The schist, shell limestone, and crystalline quartz of the Leitha Mountains and the unique microclimate near Lake Neusiedl provide the wines of Purbach a special, natural ripeness and terror-specific minerality. The crisp, cool night air on the Leitha Mountain slopes lends Birgit Braunstein's wines fruitiness, finesse, and vitality. It is with great joy and dedication that she follows her life's calling. All her wines are naturally fermented and bottled unfined and unfiltered with small sulphur additions.
Tasting Notes
Lots of crunchy red fruit aromas, raspberries and cherries. A year in oak adds depth and a savoury element. Light to medium body with fresh acidity and summer sweet berry flavours.
Method
The grapes are sourced from a single vineyard on the slopes of the Leitha Mountains. The unique climate to this area has a continental influence that is moderated by Lake Neusiedl. The region has cold, wet winters, hot dry summers and a long mild autumn. High sunshine hours, cool nights and protection of the Leithaberg forests make the perfect microclimate to ripen grapes while maintaining good acidity.  The soils are complex with gneiss, mica, slate, chalky limestone, marl and clay all to be found across her different vineyards. After hand-picking and sorting the grapes, fermentation takes place in stainless steel tanks with fourteen days maceration. This is followed by twelve months in small used oak barrels and large wooden cask.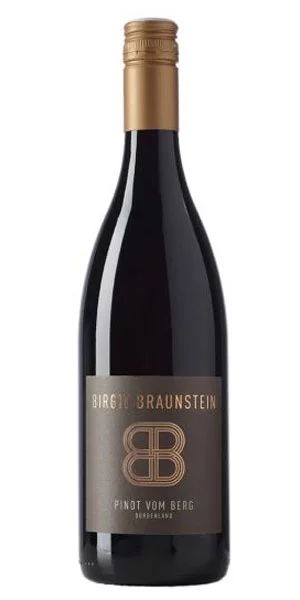 You may also like...