Blue Lobster Pink Lemonade Can (473ml)
Based out of Stellarton, NS – Nova Scotia Spirit Co. hit the market in 2015 with a focus on producing quality, small batch spirits at an everyday price. They've since expanded their offerings to Ready to Drink cocktails with the Blue Lobster Vodka Soda line, as well as beer with the Painted Boat brewery.

Small Town, Small Batches, Tall Tales.
Tasting Notes
While packing the punch of freshly squeezed lemonade, this refreshing sweet and sour blend of strawberries, cranberries, and lemons is sure to quench any thirst!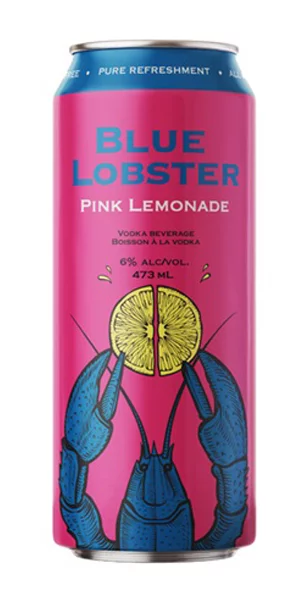 You may also like...