Caparzo Rosso di Montalcino (750ml)
Farming Method

ConventionalMost products with this label come from producers who do their best to avoid any intervention at all but it's possible that some of the aforementioned preventative measures and additions are deemed necessary. Learn More

Food Pairing

BeefCharcuteriePasta Dishes
Caparzo was established towards the end of the 1960's. The vineyards of the Caparzo Estate include about. 90 hectares (210 acres) in Montalcino. The estate is located on a hillside area 220 metres above sea level, facing south and south-east. The company has grown and adapted with the times all while maintaining and respecting the traditions of the terroir. The rustic and elegant Caparzo villa, La Casa, located at the bottom of Montalcino is available for rent for those who want to fully experience the beauty and tranquillity of the Tuscan countryside. The origins of the place named Caparzo are still unknown and according to some, the name is derived, as shown by ancient maps, from Ca' Pazzo. However, some say the term should derive from the Latin Caput Arsum, indicating "a place touched by sun."
Tasting Notes
On the nose, floral and red fruit notes burst out of the glass. On the palate, much of the same with more pomegranate and raspberry present. Pair with your favourite red sauce pasta dishes, different charcuterie spreads, and even your go-to Sunday roast.
Method
Made from grapes sourced via three different plots- going from north to south Montalcino; Caparzo, 220m above sea level, encompassing 6 ha, Il Cassero, 270m above sea level, also spanning 6 ha, and San Piero – Caselle, 250m above sea level, totalling 7 ha. Mechanically harvested, primary fermentation lasts seven days at a controlled temperature of 28-30 degrees C, followed by delestages and pump overs. Skin maceration lasts another five days. Spontaneous malolactic fermentation occurs.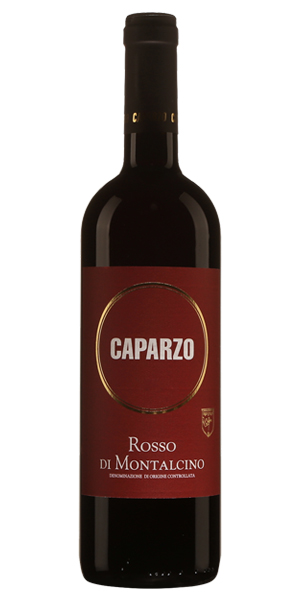 You may also like...
Express Shipping!
For select shipping postal codes, this product may be eligible for Express Delivery! Click here to learn more.