Caparzo Sangiovese (750ml)
Food Pairing

CharcuteriePasta Dishes
Caparzo was established towards the end of the 1960's. The vineyards of the Caparzo Estate include about. 90 hectares (210 acres) in Montalcino. The estate is located on a hillside area 220 metres above sea level, facing south and south-east. The company has grown and adapted with the times all while maintaining and respecting the traditions of the terroir. The rustic and elegant Caparzo villa, La Casa, located at the bottom of Montalcino is available for rent for those who want to fully experience the beauty and tranquillity of the Tuscan countryside.
Tasting Notes
A fresh and bright wine with a medium body and classic elegance. The nose offers hints of blackberry and raspberry.
Method
Made exclusively with Sangiovese grapes, this wine is refined for several months in medium (50-80 Hl) oak barrels before being bottled. 
Our Thoughts
I often turn to this fresh, bright style from Italy's Caparzo Wines for a versatile, easy drinking red wine. This 100% Sangiovese is medium bodied with pure fruit and incredible value for the price. I always keep a couple bottles on hand to open up with homemade pizza or impromptu evenings spent catching up with friends.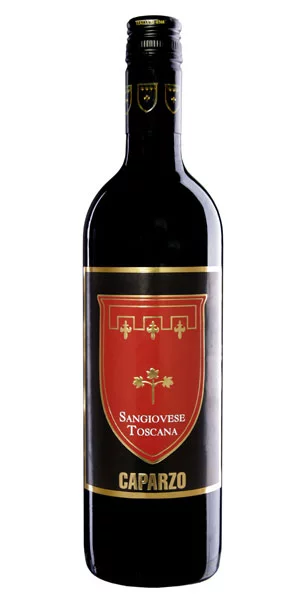 You may also like...