Cellini Limoncello (700ml)
Spirit Category

Fruit Liqueur

Tasting Notes

CitrusFreshSemi-sweet
Distilleria Bottega was set up in 1977 by Aldo Bottega, a master distiller with over 30 years of experience. The distillery began modestly, operating in the local grappa market. In 1983, with the death of its founder, son Sandro took on the management of the company with the assistance of siblings Barbara and Stefano. Bottega has grown to have a truly global presence and their fine quality products can be found all over the world.
Tasting Notes
Bright lemon yellow with an intense aroma of, you guessed it, lemons! It is sweet, full bodied, juicy and refreshing with tangy citrus flavours. Limoncello can be used as an ingredient in a cocktail as an aperitif (add it to Prosecco for a Limoncello Spritz) or enjoyed as a digestif (an after dinner drink). It pairs well ice cream, sorbets and fresh fruit salads. Serve well chilled, straight from the freezer – at 30% abv and with its high sugar content, it wont freeze.
Method
Limoncello Cellini is produced from an infusion of "Femminello" lemon peel. This cultivar which is widespread in Italy and characterised by a peel with a thin grain and high quality essential oils. This variety of lemon is called "Femminello" because of the fertility of the plant, which flowers all year round. It is very sensitive to the cold, but quite resistant to high temperatures, it is capable of providing constant production.
The lemons are grown naturally and untreated in areas with a warm dry climate and a draining soil rich in gravel, sand and peat. Lemons are picked at the peak of ripeness, washed and peeled by hand, removing the white part (bitter) and only selecting the yellow peel which is rich in essential oils. The lemon peels are infused in alcohol for about 30 days. This allows the extraction of the aromatic and colouring substances. The liquid is then separated from the peel. Finally, sugar and high quality grappa is added, making this Limoncino unique and unmistakable.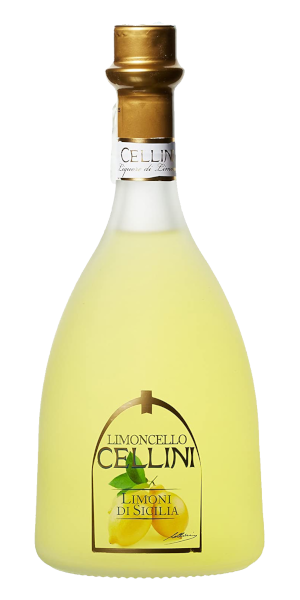 You may also like...