Croft Vintage Port 2000 (750ml)
Grape

Tinta RorizTouriga FrancaTouriga Nacional
The Croft Port house was established in 1588 and is the oldest firm operating in Oporto today. The company is renowned for its range of Port styles; vintage, wood aged reserves and tawnies.
Tasting Notes
The 2000 is a harmonious Port. Very grapey, with notes of tar and dried roses. Medium-bodied, medium sweet, with silky tannins and a medium finish.
Method
Vintage Ports are made exclusively from the grapes of one harvest. Bottled after two years in casks, it is in the bottle that the long, slow, ageing process transforms the young wine into a magnificent Vintage Port. A Croft Vintage is only declared in years of optimum quality. These demanding standards mean that a Croft Vintage might be declared perhaps only two or three times in a decade.   
This is a classic blend of Tinta Roriz,Touriga Franca andTouriga Nacional.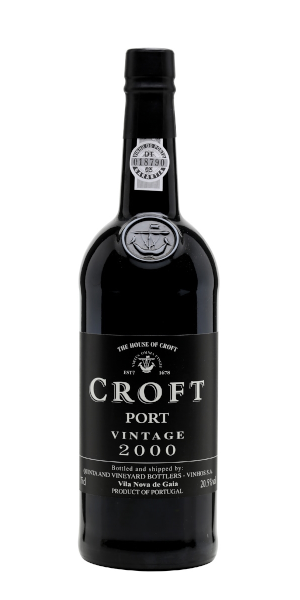 You may also like...