DeMorgenzon Reserve Chenin Blanc (750ml)
Food Pairing

CheesePoultrySeafood
At Demorgenzon, the slopes rise up to 400 m above sea level with the ocean as a backdrop. Rather than refer to their vineyard as 'mountain' terrain, they prefer to be known as 'garden vineyards'. In Spring specially chosen wild flowers flourish between the vines. They have no doubt that a bio-diverse and ecologically sensitive environment produces infinitely better grapes. To add to the beauty of the landscape, Baroque music is piped through the vineyards as it is believed that the power of music positively influences the ripening process.
Tasting Notes
Pale straw, bright with green tinge. Layers of pineapple, vanilla and quince on the nose. This flavours follows on the palate culminating in a tropical fruit salad, with crisp acidity and perfectly in balance. The lingering aftertaste is of honeybush, grapefruit and a hint of ginger that is a result of eight months on the lees. This wine is drinking very well now, will improve over the next four years and should last for many more to come.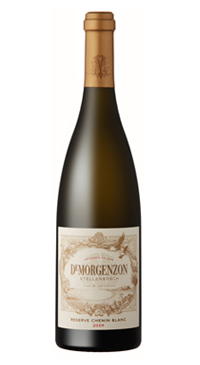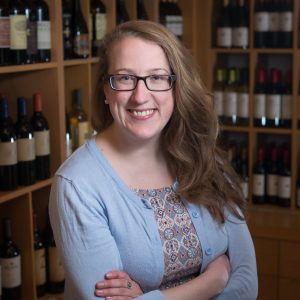 Our Thoughts
This wine, vintage after vintage, remains one of my favourite wines in the shop. Winemaking, much like love, can be an inherently risky endeavour. This is why I marvel at winemakers who choose to use wild yeast fermentation. There is something ridiculously human about putting ones hopes, dreams, and even future happiness into something so far from our control. In my opinion, some of the best wines come from this place of vulnerability.