Dieu du Ciel Blanche du Paradis (341ml)
Dieu du Ciel was born out of the collaboration between two biology student beer geeks who turned their passion for experimenting into a successful craft brewery in Montreal a little over two decades ago.
Tasting Notes
Dieu du Ciel's Blanche du Paradis is full of tangy pineapple, honeyed wheat, and plenty of spicy clove. The palate is light and silky with plenty of bright citrus fruits and coriander leading to a sweet and spicy finish.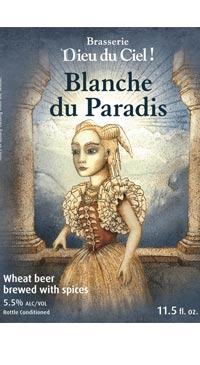 You may also like...