Drink Sprizzi! – Limonata Vodka Spritz (355ml)
Sub-Region

Annapolis Valley

Tasting Notes

BalancedCrisprefreshing
Drink Sprizzi! Celebrated restauranteur Jennie Dobbs has joined forces with her award-winning winemaker partner Simon Rafuse to create Drink Sprizzi Limonata, a new ready-to-drink lower sugar, artisanal vodka spritzer. The intention is to make approachable and refreshing spritzers with unique flavour combinations. So far, things are off to a great start and we can't wait to see what they come out with next!
Tasting Notes
Champagne quality, Prosecco budget! This artisanally made spritz is made with real lemonade and premium vodka. It's got lively aromas of real lemonade and a palate that drinks with clean, refreshing flavours of lemon and citrus zest. Mouthfeel is light, and the carbonation is of tight bubbles that give a sense of elegance. The sweetness is very well balanced with the natural acidity of the lemon.
Method
A fresh and vibrant ready-to-drink canned spritz that is a super-refreshing alternative to beer and wine. Crafted with passion by a local winemaker, and a Halifax restaurant owner. Real lemonade is mixed with premium vodka, a small touch of organic cane sugar is added to help balance the acidity of the lemon.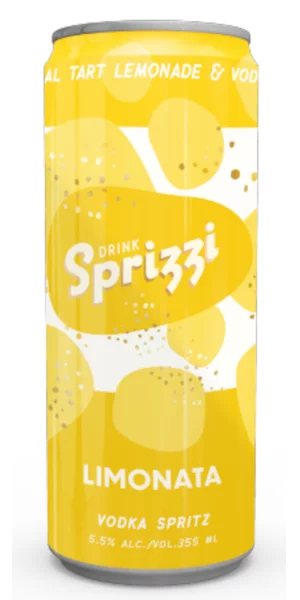 You may also like...