Foradori Teroldego Vigneti Dolomiti (750ml)
Region

Trentino Alto Adige

Food Pairing

CharcuteriePasta DishesPork
Forradori was founded in 1901 Northern Italy's Alto Adige region. In 1984 Elisabetta Foradori, after having completed her enological studies, completed her first vintage at her family estate. She is widely credited with helping revive the popularity and quality of the Teroldego grape. In 2002 the estate began it's conversion to biodynamic farming and received Demeter status in 2009. Here sourounded by the Dolomiti mountains Elisabetta cultivates native grapes on both alluvial and calcarous clay soils.
Tasting Notes
Elisabetta Foradori's Teroldegos are considered to be among the best. Teroldego (pronounced teh-ROHL-deh-goh) is related to Syrah. The grape is deeply pigmented, and usually has firm tannins and bright acidity. Pepper, earth and pleasing bitterness are all characteristics associated with this grape.
Method
Teroldego grapes from the Vigneto Morei, Campo Rotaliano and Mezzolombardo sites grown on alluvial soils.  
Fermented in in amphorae, on the skins for 8 months + 12 months (with no skin) in amphorae.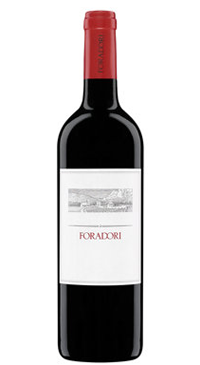 You may also like...