Francis Ford Coppola Cabernet Sauvignon (750ml)
Farming Method

ConventionalMost products with this label come from producers who do their best to avoid any intervention at all but it's possible that some of the aforementioned preventative measures and additions are deemed necessary. Learn More
Winemaking has been a Coppola family tradition for several generations. Agostino Coppola, Francis Coppola's grandfather, used to make wine in the basement of his New York apartment building using concrete vats he constructed himself. The wines that Francis Coppola makes today aren't the same as those Agostino made, but they are produced in the same spirit—for sharing with friends and family. When he began to develop the idea for this winery, he thought it should be like a resort, basically a wine wonderland; a place to celebrate the love of life. In 2006 the Coppola family purchased the historic Chateau Souverain property in Sonoma County and two years later another neighboring property.
Their executive vice president of production and their chief winemaker is Corey Beck; grandson of former vineyard manager for Napa Valley's renowned Chateau Montelena. Corey has a degree in Fermentation Science from the U.C. Davis, and became a part of the Coppola family winemaking team in 1998 as an assistant winemaker and became CEO and Winemaking Chief in 2018.
"Winemaking and filming are two great artforms." – Francis Ford Coppola
Tasting Notes
Decadent and complex, this Cabernet is fragrant with lots of dark fruit and spicy notes of clove and toasted oak. Aged primarily in French oak barrels, this wine will develop further for several more years.
Method
Predominantly Cabernet Sauvignon fruit sourced from appellations as far north as El Dorado and as far south as Paso Robles.  Some of the vineyards experience diurnal temperature extremes, which slows the ripening process and enhances the rich, succulent flavors of the fruit, as well as the complexity of the palate.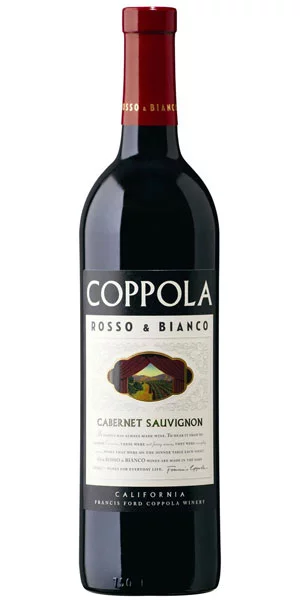 You may also like...