Francis Ford Coppola Cabernet Sauvignon (750ml)
Winemaking has been a Coppola family tradition for several generations. Agostino Coppola, Francis Coppola's grandfather, used to make wine in the basement of his New York apartment building using concrete vats he constructed himself. The wines that Francis Coppola makes today aren't the same as those Agostino made, but they are produced in the same spirit—for sharing with friends and family.
Tasting Notes
Decadent and complex,this Cabernet is fragrant with exotic notes of clove and toasted oak. Aged primarily in French oak barrels, this wine will develop further for several more years.
Method
Predominantly Cabernet Sauvignon fruit sourced from appellations as far north as El Dorado and as far south as Paso Robles.  Some of the vineyards experience diurnal temperature extremes, which slows the ripening process and enhances the rich, succulent flavors of the fruit, as well as the complexity of the palate.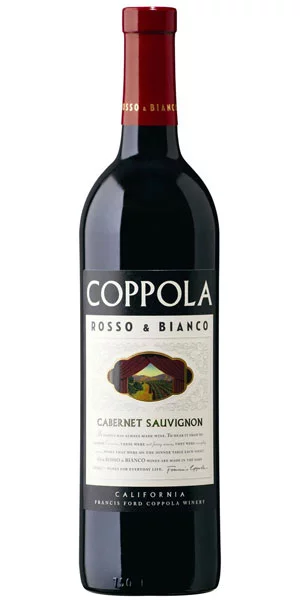 You may also like...