Gnarly Head Zinfandel (750ml)
Food Pairing

MeatballsBurgersSausages
Gnarly Head wines began with a vision and a vine. In 2004, on a mission to make a serious Zinfandel. Winemakers journeyed to Lodi in central California in search of the famed old vine Zinfandel vineyards. Grown in the head-trained, spur-pruned method for over a century, these vigorous gnarled vines produced more ripened red fruit than they had ever seen. They took it as a challenge to create the biggest, boldest Zinfandel they had ever made. The result was authentic, structured wines with a hint of something unexpected. Something Gnarly.
But Zinfandel is not the only grape that can be Gnarly. Winemakers select grapes from some of the best vineyards in Northern California to produce wines in the Gnarly house style–big and juicy.
Tasting Notes
Rich, dark berry flavors with layers of spice, plum, pepper and vanilla.
Method
Gnarly Head Old Vine Zinfandel is crafted using grapes from select vineyards throughout the Lodi region – known as the "Zin-famous" appellation. Lodi has an ideal climate for growing exceptional grapes – warm summer days and cool nighttime breezes from the ocean, in addition to sandy, well-draining soil. The grapes are hand-selected primarily from the Mokelumne River area, home to some of the oldest and most respected vineyards in Lodi.
Older vines produce fewer grape clusters, but the small berries yield intense, concentrated fruit flavors. Grapes were hand-harvested in the cool of the night, then delivered to the winery to be de-stemmed and gently pressed into fermentation tanks. After seven to nine days of fermentation, the wine was gently racked into a combination of French and American oak for malolactic fermentation and aging.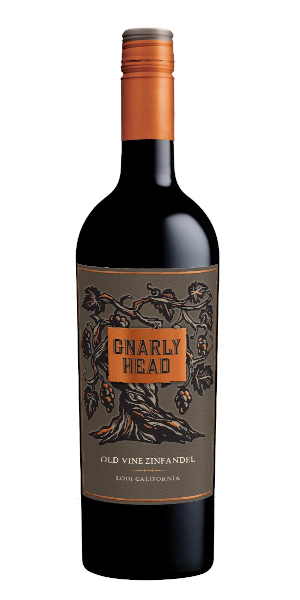 You may also like...