High Noon – Pineapple Seltzer 4pk (1420ml)
Tasting Notes

DryJuicyrefreshing
High Noon is owned by E. & J. Gallo, a well-known wine and spirits company. The company created High Noon in 2019, and it quickly became one of the best-selling hard seltzer brands in the United States.
Tasting Notes
High Noon Pineapple Hard Seltzer is made with real vodka and real fruit juice, sparkling water and natural flavors. Only 100 calories, no added sugar and gluten free. Pineapple is a bubbly burst of juicy, tangy and sweet. Most perfect for an impromptu pool party with a dozen of your closest friends.
Method
Made with premium vodka, real pineapple juice and sparkling water. Only 100 calories, no sugar added and gluten free. 4.8g of carbs and 2.7g of sugar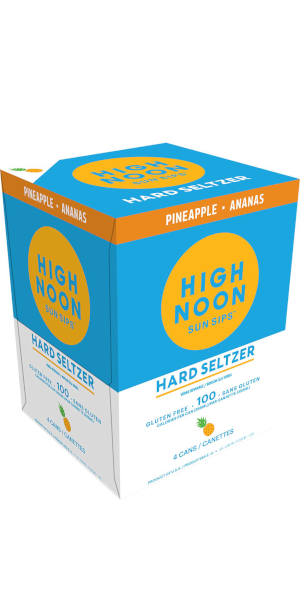 You may also like...