Food Pairing

AntipastiDeep Fried FoodsProsciutto

Farming Method

ConventionalMost products with this label come from producers who do their best to avoid any intervention at all but it's possible that some of the aforementioned preventative measures and additions are deemed necessary. Learn More
Itinera is produced by MGM – Mondo del Vino, a large Italian wine producer founded in 1991. Today, the company is one of the top exporters of Italian wines, which are produced from a multitude of Italian regions spanning from Piedmont to Sicily. They are known for their innovative way of thinking, producing and making great value quality wines. They have a team of oenologists, winemakers, and professionals in the field. Since 2016, MDV has begun to weigh and measure its environmental impact using various scientific tools and they are the first winery in Europe to embrace the EU green policy.
Tasting Notes
This is a beautifully fresh and well-balanced Prosecco with plenty of enticing flavours of pear and peach. Soft, gentle bubbles carry light, floral notes across the palate. Pretty, aromatic bouquet, fresh fruity flavour and a gentle mousse make this Prosecco an it an ideal aperitif for parties and celebrations. It offers good quality at an excellent price tag.
Method
Prosecco is Italy's more famous and widely produced sparkling wine and is produced using the Charmat method (also called Metodo Martinotti in Italian).  It is made from Glera grapes that undergo a primary, alcoholic fermentation, in stainless tanks and a secondary fermenation in a pressurized tank.  The CO2 released during the second fermenation is trapped in the wine as bubbles and the wine is then filtered to remove the yeast and bottled.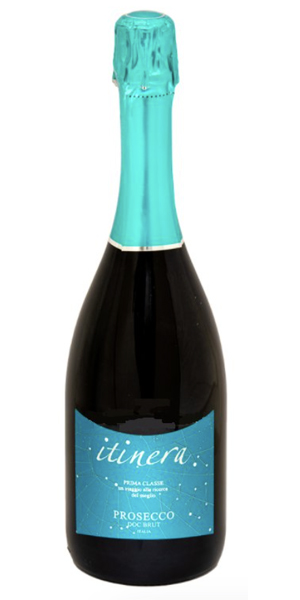 You may also like...