Jean Bourdy Cotes du Jura Blanc (750ml)
Food Pairing

CheeseChickenSeafood
The Bourdy family has been in the wine business since 1475. For seven generations, this deeply rooted Jura family has been amassing a collection of vintage wines that date back to 1781, all stored and maintained in excellent condition. According to Robert Parker: "Wines from Jean-Francois Bourdy's small cellar in Arlay have been trickling into the world's wine markets with increasing regularity over the past decade (though there is a history of these wines in the U.S. even before World War II), causing considerable waves, an American fan club having accumulated, with buzz centring understandably around the Bourdys' huge assortment of vintages spanning well more than a
century." Their estate is just southeast of Burgundy in the Jura region, where they grow Chardonnay, Pinot Noir, Trousseau and Poulsard.
Tasting Notes
Lemon curd, steel and nuts with great density and concentration and an electrical acidity. Fine herbs, wet rock, meadow flowers; this is an expression of alpine grape growing in all its purity.
Method
The Bourdy Jura Blanc is 100% Chardonnay from high elevation alpine vineyards with a range of exposures. Allow yourself to be transported to a different place when you drink this wine, as it is a wonderful expression of terroir. Farmed according to biodynamic and organic principles. Naturally fermented. This wine shows the promise of ageing for decades.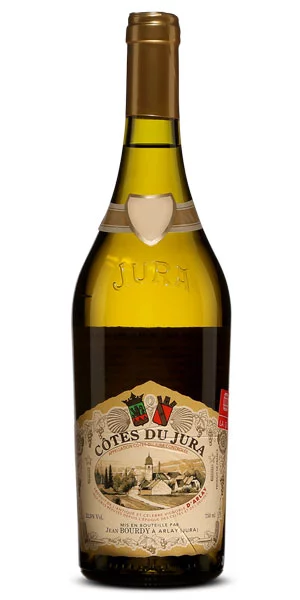 You may also like...