Jean-Marc Brocard Kimmeridgien Chardonnay (750ml)
Food Pairing

CevicheCold Saladsoysters
After marrying his childhood sweetheart, Claudine, Jean Marc Brocard moved from his native village in Burgundy's Cote d'Or region, to her hometown in Chablis. As a wedding present, Claudine's father presented the couple with 1.5 acres of vines near the Church of Saint Claire and in 1972 the Domaine Jean-Marc Brocard was born. In 1998 Jean-Marc decided to cultivate most of their vineyards using biodynamic principles, which is a step further towards sustainability than even organic viticulture. Biodynamic preparations based on extracts from beneficial plants are sprayed over the vineyard to boost the vine's natural defences, thus protecting it from diseases in a completely natural way. Work in the vineyards and in the cellars is also carried out in harmony with the rhythms of nature and the lunar and solar cycles.
Brocard's Chablis expresses the pure quality of the chalky and mineral soil.
Jean-Marc Brocard created this Geologic Chardonnay Collection to allow every soil to reveal its personality and its authenticity through Chardonnay.
Tasting Notes
Citrus blossom and mandarin aromas. A fresh wine with racy green apple acidity and a pronounced mineral energy.
Method
Sustainably farmed Chardonnay from high density 15 year old vineyards in Auxerre, just southwest of Chablis.  The soil is Kimmeridgian with alternate layers of very compact limestone, and softer clayey marls containing marine fossils.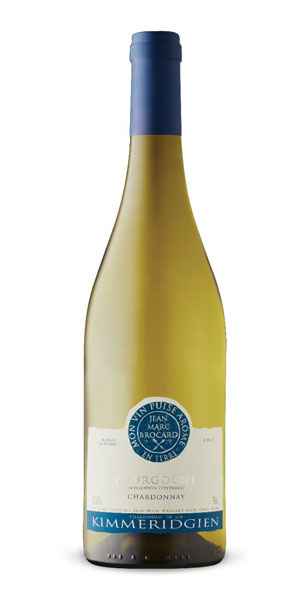 You may also like...