Kilkerran Heavily Peated Batch 2 (700ml)
The Kilkerran range is produced at the Glengyle Distillery in Campbeltown.
Kilkerran is derived from the Gaelic 'Ceann Loch Cille Chiarain' which is the name of the original settlement where Saint Kerran had his religious cell and where Campbeltown now stands. Kilkerran is thought to be a suitable name for a new Campbeltown malt since it was unusual for the old Campbeltown distilleries to be called after a Glen, a custom more usually associated with the Speyside region.
Campbeltown have three fully operational single malt distilleries all located in the town itself, this makes it one of Scotland's recognised whisky-producing regions. The town is situated on the Kintyre peninsula, near by the famous Mull of Kintyre, some 240 km from Glasgow.
Tasting Notes
Toasty malt with hints of baked earth and crispy bacon. Fresh citrus cuts through the richness. Roasted apples, thyme, oily barley, waves of peppery smoke. Softly spicy on the finish, with a touch of ginger.
Method
This second Heavily Peated batch weighs in at a robust 60.9% ABV, and boasts plenty of meaty smoke notes all the way through.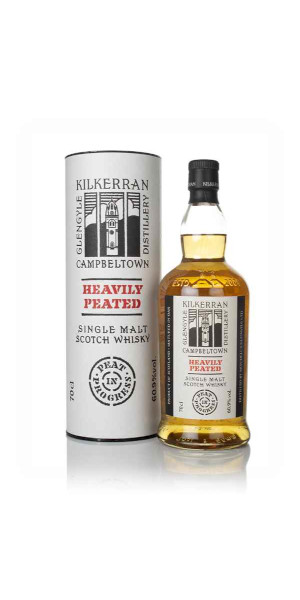 You may also like...