La Bella Prosecco (750ml)
Region

Friuli Venezia Giulia

Food Pairing

Fish & ChipsSoft CheeseAntipasti
La Bella Prosecco is a brand of La Delizia; it is one of the largest producers in North eastern Italy's Friuli Venezia Giulia region. Prosecco can be produced in Friuli in addition to Veneto. In fact the town by the name of Prosecco is located in Friuli. Prosecco is an an interregional appellation shared with the more famous Prosecco producing region of Veneto. These areas are rich in history and have a strong wine-growing tradition; Prosecco consumption and production has increased over the years and brands like La Bella produce classic and affordable versions of this beloved Italian sparkling wine.
Tasting Notes
Citrus, floral and tropical notes. The palate is lively with green apple and vibrant pineapple flavours. Well balanced, fresh and delicious. Enjoy on it's own, with appetizers, cold salads, fish or with cheese. It makes an affordable and crowd pleasing bubbly for those occasions you want to toast to. Cheers!
Method
Made from Glera grapes with a second fermentation happening via tank method (Charmat method).   This is an Extra Dry style Prosecco, meaning that it is a little sweeter than a Brut and shows great balance on the palate.  In fact, Extra Dry Prosecco is considered to be the more traditional and classic style of Prosecco.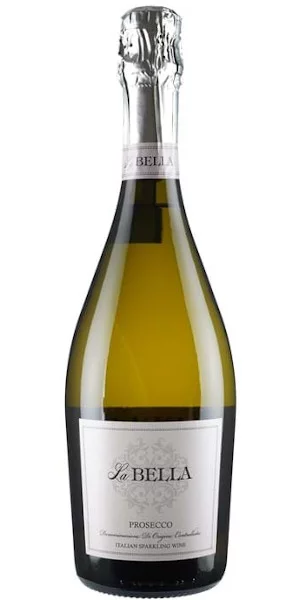 You may also like...