Lake City – Darkside Dry Cider (473ml)
Tasting Notes

CrispDryrefreshing
Dartmouth is the foundation upon which Lake City Cider is built. They're proud Darksiders – they've grown here, played here, lived here and loved here and they wouldn't have it any other way. They've seen how Dartmouth has changed and they've changed with it. And they're honoured to make quality local cider right on Portland Street with as much character and joy as the city we love.
Tasting Notes
Approachable and endlessly refreshing. Darkside Dry has floral and stone fruit aromas that lead into a bright palate that's a balance of fresh pressed apples and subtle honey. The finish has great texture, moderate carbonation, and leaves you wanting another sip.
Method
Produced from 100% Nova Scotian apples from the Annapolis Valley. Various apple varieties are selected for the optimal balance of tannis, acidity, and fleshly juice character. The cider is fermented down to dry, leaving the natural character of the apples to shine through.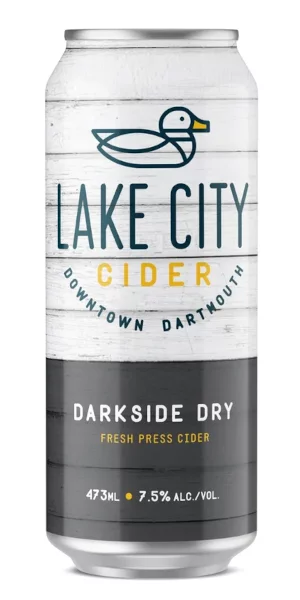 You may also like...