Food Pairing

CharcuterieChickenWarm Vegetable Dishes

Farming Method

BiodynamicAll of our products that are tagged with the term Biodynamic are either biodynamic certified or biodynamic practicing. Learn More
Marcel Lapierre took over the family domaine from his father in 1973 and in 1981, the way he approached wine- more specifically Beaujolais, was changed forever after meeting legendary winemaker/chemist/researcher/viticultural poet Jules Chauvet. His claim to fame involves how outspoken he was against the use of chemical fertilizers and pesticides in the vineyard, arguing that winemakers should refer back to the traditional methods of Beaujolais.
Joined by local vignerons Guy Breton, Jean-Paul Thévenet, and Jean Foillard, Marcel spearheaded this group that importer Kermit Lynch dubbed the Gang of Four. This clan called for a return to the old practices of viticulture and vinification, starting with: old vines, never using synthetic herbicides or pesticides, harvesting late, rigorously sorting to remove all the healthiest grapes, adding minimal doses of sulfur dioxide or none at all, and disdaining chaptalization. Although Marcel passed at the end of harvest in 2010, his son Mathieu and daughter Camille continue the work their father helped pioneer, introducing biodynamic vineyard practices and ensuring his legacy lives on.
Tasting Notes
You'll be hooked after one sniff. This is an incredibly fragrant Beaujolais and a good reminder to take the time and nose your wine. Aromas of cherry, raspberry, liquorice, and violet and a potpourri of other dried flowers, cracked pepper and even some pink grapefruit notes. On the palate, red fruit flavours abound. This is a well structured medium bodied cru Beaujolais with fine grained silky tannins, fresh acidity and lots fleshy-fruit texture. Incredible on its own but pairs with a variety of charcuterie spreads, chicken dishes, and warm vegetable dishes.
Method
Made from 100% Gamay, the certified-organic grapes come from a 15 ha plot, comprised of sandy decomposed granite soil with an average vine age of 70 years old; they're harvested by hand and sorted, sometimes in two passes. The grapes undergo semi-carbonic maceration without SO2 for 10-21 days where the wines are then aged in 216 litre barrels for nine months.
Express Shipping!
For select shipping postal codes, this product may be eligible for Express Delivery! Click here to learn more.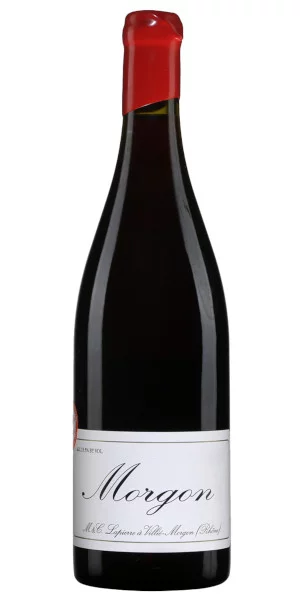 You may also like...