Leitz Eins Zwei Dry Riesling (750ml)
Food Pairing

Cold SaladsSeafood
The Leitz family has a history in winemaking as far back as 1744. In 1985 Johannes Leitz took over the family winery in Rudesheim and has grown the estate from 2.9 hectares to 40 hectares and has gained national and international recognition for his wines all while staying true to his root. He worked closely with the Ministry of Environment to restore traditional terraces above Rudesheim in the Berg Rottland and Berg Kaisersteinfels vineyards. The impressively steep Leitz vineyards are blessed with 100% southern exposure, thus ensuring optimal ripening and good drainage which is needed for these complex and mineral driven wines.
Tasting Notes
The grapes for the EINS-ZWEI-DRY are harvested at the end of the first week in October at Spätlese level of ripeness and immediately pressed very gently. The goal is to achieve great balance between delicious fruit ripeness and acidity at an entry-level offering.
On the nose, the wine shows very pleasant fruit and rich yeasty notes. Nuances of peach and apricot; ripe apples and a hint of starfruit. The acidity is lively and supported by ripe mirabelle plum and showcases the terroir. The palate concentration is generous and spicy with ripe Riesling fruit, from notes of grapefruit to pineapple and salty minerality. The crisp and dry finish leaves you salivating for more. This wine is an excellent aperitif with oysters and is naturally delicious with sashimi as as smoked fish which is often hard to pair with wines.
Our Thoughts
I recently got back from a three week vacation where I explored Vietnam, Singapore and Hong Kong. Yes, I loved the cultural attractions and the beautiful landscapes, but mostly, I loved the food. Now that I've returned to the frigid Canadian winter, I find myself in my kitchen trying to re-create some of the incredible flavours I enjoyed. It is a delicious and humbling experience. That said, this wine seems to go with everything I try- from umami rich noodle dishes to fresh, herbaceous Vietnamese classics. This is a precise and mineral-driven wine with loads of character and bright minerality. Bone dry and complex.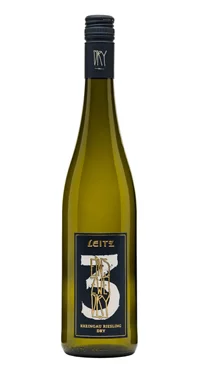 You may also like...