Lightfoot & Wolfville Blanc de Blanc Brut 2014 (750ml)
Food Pairing

Deep Fried FoodsoystersSushi
This family-owned winery in Nova Scotia's Annapolis Valley is dedicated to certified organic and biodynamic agriculture alongside Old World winemaking techniques.
Nova Scotia's coastal influenced terroir provides the ideal conditions for Traditional Method sparkling wines with great distinction. Our cool-climate and extended growing season creates full-flavoured sparkling grapes with retained freshness.
Tasting Notes
100% Chardonnay. Bright, yellow-gold with tiny, lively bubbles. Nuanced and layered with Gravenstein apple pie, sea salt, and lemon zest. Richness and depth join precise acidity, culminating in an elegant balance of power and finesse. Creamy meringue finish with great length.
Pairing suggestions include creamed mushrooms on toast, pan-roasted halibut, oysters and caviar, smoked salmon, and fried calamari.
Method
This is a single vineyard (Lightfoot Home Farm: Wolfville, N.S.), single varietal  Traditional Method sparkling wine that aged on lees for four years.  The structure and profile of this wine suggests it could be cellared, only gaining in complexity and depth over time. Biodynamic farming.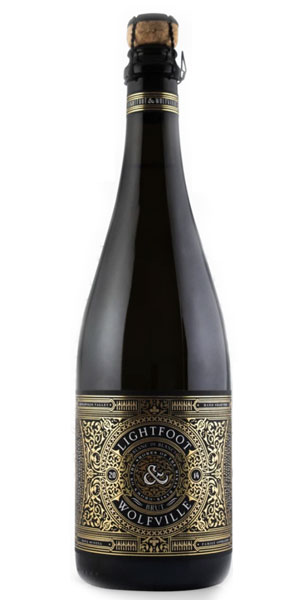 You may also like...