Lightfoot & Wolfville Kekfrancos (750ml)
Food Pairing

CharcuterieSpicy FoodsWarm Vegetable Dishes
This family-owned winery in Nova Scotia's Annapolis Valley is dedicated to certified organic and biodynamic agriculture alongside Old World winemaking techniques.
Tasting Notes
The 2016 vintage in Nova Scotia was superb, especially for reds. A long, hot, and dry summer following a relatively mild winter. Purity of fruit, ripe flavours and low disease pressure made Lightfoot & Wolfville's inaugural Kékfrankos harvest a success. and harvested from the Oak Island Vineyard in Avonport, N.S. on November 15th, 2016. Pressed with a traditional basket press and aged in a combination of French oak barrels (40% new, 40% old/neutral) and stainless steel (20%) for 10 months. Deep ruby red shines from the glass. On the nose, pretty red fruit reminiscent of dried cherry-cranberry, drying tobacco and peppery spice. The palate is medium bodied, with ample acidity. Flavors of plum and blackberry are accented by hints of cedar and cocoa. This is a cellar worthy red that should become velvety, supple, and complex with time in bottle. Certified Organic by Pro-Cert.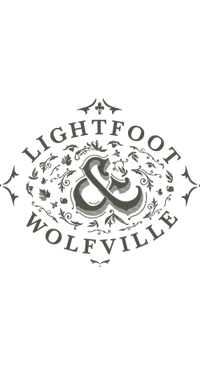 Our Thoughts
Kékfrankos – a dark-skinned, late ripening, red vinifera grape varietal from Central Europe (grown across Austria, Czech Republic, Germany, Hungary, Slovakia, Croatia, Serbia, Slovenia). It has been called "The Pinot Noir of the East" because of its spread and reputation in Eastern Europe. For a long time before DNA analysis, this varietal was erroneously thought to be a clone of Gamay due to similarities in morphology. Kékfrankos is the Hungarian name – "kék" means "blue" – named for the grape's signature blueish colored skin. The grape is also known as Blaufränkisch (Austria) and Lemberger (Germany).