Livon Pinot Grigio (750ml)
Region

Friuli Venezia Giulia

Food Pairing

AppetizersCold SaladsSeafood
The history of Livon wines dates back 1964 when Dorino Livon bought his first vineyards on the hills of Collio, in Italy's North eastern region of Friuli bordering Slovenia. He built a winery perfectly equipped with the most technologically advanced systems in order to produce high quality and fresh white and red wines. The Collio region is re-known for producing some of Italy's most enduring white wines. Livon has a diverse portfolio of wines and has earned a reputation for crafting brilliant white wines in Collio, though their holdings have expanded to other areas in Italy. Livon produces both approachable everyday drinking white wines as well as limited production wines from designated Cru and Gran Cru sites.
Tasting Notes
This wine is straw yellow coloured with slight ash grey reflections. It has a fragrant bouquet, recalling spring blossoms and lime flowers. The palate is very concentrated for a Pinot Grigio; medium weight with fresh acidity, citrus and pear flavours, wonderful tension from start to finish. Enjoy this with starters, seafood, light pastas, grain salads with lots of fresh herbs.
Method
The grapes are harvested by hand, pressed for eight hours and left to settle naturally.  Fermentation takes place in stainless steel tanks at a controlled temperature of 18°C followed by fives months rest in those same tanks.  At the end of this period, the wine is assembled and bottled, rests a little bit longer before being distributed.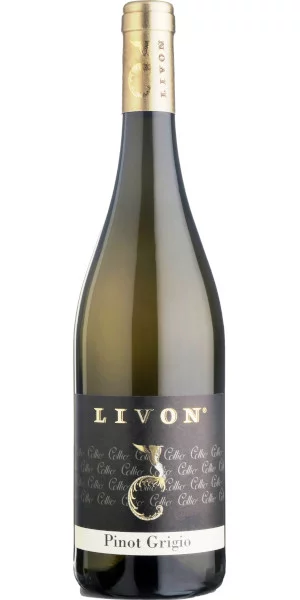 You may also like...