Luckett Vineyards Rosetta (750ml)
Sub-Region

Gaspereau Valley

Grape

Petit MiloL'Acadie BlancLeon MillotSeyval Blanc

Food Pairing

Roast ChickenPorkSpicy Foods

Farming Method

ConventionalMost products with this label come from producers who do their best to avoid any intervention at all but it's possible that some of the aforementioned preventative measures and additions are deemed necessary. Learn More
From greengrocer to grape grower, Pete Luckett's hard work, eye for detail and enthusiasm has made him successful in all of his business ventures. It was only natural that Pete plant a vineyard and open a winery on his breathtaking Gaspereau Valley property. Luckett vineyards produces a selection of wines and styles to suit all tastes.
Tasting Notes
Fun and refreshing with notes of strawberry, rhubarb and citrus fruit. Cold fermented in stainless steel tanks for a crackling and crisp mouthfeel, this refreshing blend reveals fresh raspberry, sliced watermelon and floral aromatics. Best served chilled, pairs well with fresh salads, grilled salmon, and roasted turkey.
Method
Marechal Joffree and L'Acadie Blanc are blended and fermented in stainless steel tanks to create refreshing, off dry rose.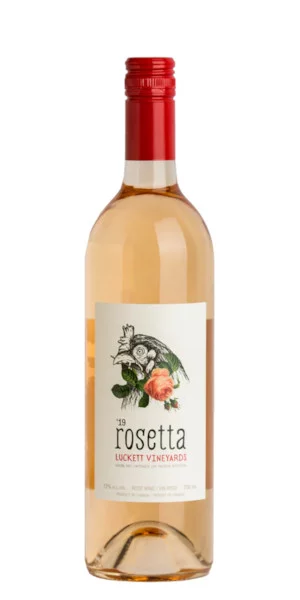 You may also like...