Luxardo Maraschino (750ml)
Spirit Category

Fruit Liqueur

Tasting Notes

EarthSpiceCherry
Luxardo is a family-owned company founded in Zara, a port city on the Dalmatian coast of what is now Croatia. Girolamo Luxardo, a Genovese businessman, and his wife, Maria Canevari, moved to Zara in 1817. It was Maria who began perfecting "rosolio maraschino," a liqueur produced in Dalmatian convents since medieval times from special maraschino cherries. In 1913, Michelangelo Luxardo built the most modern and massive distillery in the Austro-Hungarian Empire, but it was destroyed in World War II by Anglo-American bombings. Only one member of the fourth generation, Giorgio Luxardo, survived the World War II invasion and fled to Italy. Escaping with only a cherry sapling, Giorgio crossed the Adriatic Sea to the Veneto region of northeast Italy and reconnected with a colleague who had saved the Luxardo recipe book. Armed with the surviving tools and a desire to reestablish his family's legacy, Giorgio chose the small Veneto city of Torreglia to rebuild the distillery in 1946. At this new home, Luxardo restored its extensive product line of Italian liqueurs and continued to export the products to markets around the world. Luxardo continues to produce Maraschino to Maria Canevari's original recipe, as it was written down in 1821. Today, Luxardo is operated by Franco Luxardo of the family's fifth generation, along with members of the sixth.
Tasting Notes
Sweet cherries and some earthy notes on the nose. The palate is sweet and creamy with intense cherry flavours, spice and a long pleasing finish.
Method
The Luxardo Maraschino follows the original recipe from 1821, and requires four years to produce. Cherries are harvested from Luxardo's own trees and the solid components are then infused in larchwood vats for three years. The product is distilled in small copper pot stills and aged in Finnish ash wood for the remaining year. Finally, a combination of sugar and water is added before bottling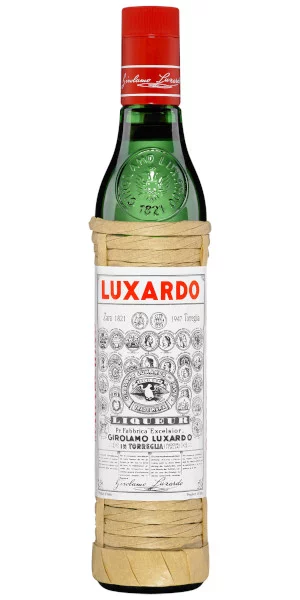 You may also like...
Express Shipping!
For select shipping postal codes, this product may be eligible for Express Delivery! Click here to learn more.