Marco Barba Barbarossa (750ml)
Food Pairing

Grilled VegetablesPasta DishesPizza

Grape

Cabernet FrancMerlotOther red grapesRaboso Veronese
Marco grew up in Madonna di Lonigo, in the province of Vicenza, Italy. His interest in biodynamic farming practices took him to the Jura region of Switzerland where he worked as a cattle breeder and fruit and vegetable farmer of vegetables and fruit. In 2015, he moved back to Veneto and soon after he and two friends were crafting their natural wines in native town.
From an exclusively biodynamic viticulture, interventions reduced to the minimum and always in harmony with the vineyard. Barbarossa is mainly Merlot, plus other varieties such as Cabernet, Raboso and others unknown. Fermented wine with indigenous yeasts, in cement tanks; aged for 12 months in steel tanks and bottled unfiltered with a small addition of sulfur.
Tasting Notes
Primary juicy red fruit and plums. Medium weight, fresh and gulpable.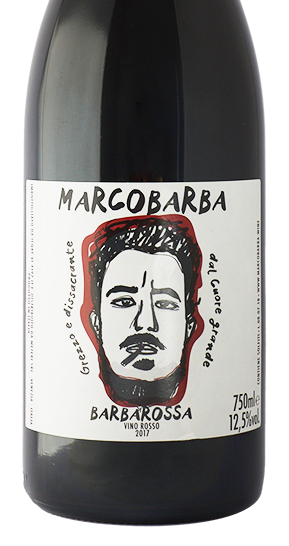 You may also like...