Nonino Vendemia Grappa (700ml)
Spirit Category

Grappa Monovitigno

Tasting Notes

FloralFreshzesty
The Nonino family have been distillers in Friuli, Italy since 1897. They are reknown for their acclaimed grappas, but also make a flavourful amaro that is a must try.
Tasting Notes
On the nose it is soft and lightly aromatic, floral, with the smell of pastries. In the mouth it is persistent and has great personality.
Method
Grappa, or pomace brandy, is a spirit made by distilling the leftover grape skins, seeds, stems and pulp of grapes used to make wine. Typically they are pot distilled. Grappa Nonino is a harmonious blend of Grappa Pinot, Prosecco and Malvasia.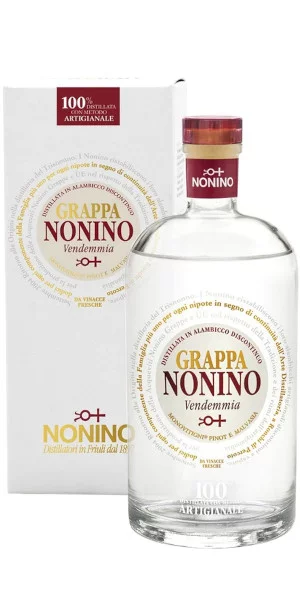 You may also like...