Paddy's Irish Whiskey (750ml)
Spirit Category

Irish Whiskey

Tasting Notes

honeySpiceVanilla
Patrick J. O'Flaherty, better known as Paddy, sold what became his namesake whiskey in pubs across Ireland for an incredible four decades, spanning the turn of the 20th century. Magnetic, outgoing and generous, Paddy bought rounds and made friends everywhere he went, always making sure everyone had a great time. Kind and wise, with a good natured, rapier wit, Paddy was always welcomed and was by all accounts universally beloved. After 40 years of service, the whiskey he sold took on his name.
There's a reason Paddy has been triple distilled the same way in County Cork Ireland for nearly a quarter-millennium. Some good things don't come to an end.
Tasting Notes
The nose is malty, fresh, woody with hints of spice, honey and vanilla. The palate is light and crisp with hints of nuts, malt, charred wood. The finish has a gently fading sweetness and lingering notes of mild, woody malt.
Method
The product of three classic Irish approaches to whiskey distillation, Paddy has the distinction of blending grain, malt and pot-still into a single, smooth spirit. Each component contributes subtle flavourings to achieve a uniquely smooth result. The grain offers a light, floral touch of crisp sweetness. The malt augments the sweetness with a slight note of toasted biscuit, and the pot-still brings the traditional Irish creaminess—with but a breath of spice, honey and vanilla.
Express Shipping!
For select shipping postal codes, this product may be eligible for Express Delivery! Click here to learn more.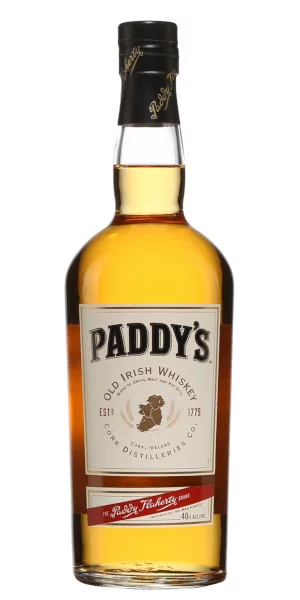 You may also like...