Philippe Guerin Abstraction #3 Chardonnay (750ml)
Food Pairing

Soft CheeseSeafoodSeafood Pasta Dishes
Philippe Guérin makes wine in a quiet hamlet in the Loire Valley. He is the 5th generation of his family to farm 30 hectares of vines within the communes of Vallet and Goulaine. Most of his vines are Melon de Bourgogne grapes, dedicated to the production of Muscadet, with the oldest vines approaching 90 years of age. The balance is made up of more commercial varieties which are sold as either Vin de pays or Vin de France. The harvest is done with a combination of hand and machine. No labels for the Vin de France wines existed, so Philippe created his own under the title 'Abstraction'. It is not uncommon in this area to lose a significant amount of grapes (especially the Chardonnay) to frost on a given year, so when the weather cooperates and Philip can produce a Chardonnay it is always a treat!
Tasting Notes
A great core of minerality and grapefruit flavours. Very crisp and refreshing with hint of clay-like earthiness.
Method
Philip cultivates a small plot of Chardonnay in the Loire Valley.  The grapes grow on a clay limestone soil, which delivers the true nature of this grape.  The vineyards lie at a low altitude and are influenced by the nearby Atlantic ocean.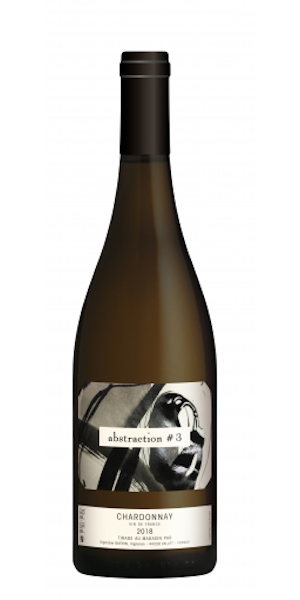 You may also like...