Quinta da Roeda Port 2005 (750ml)
Food Pairing

CheeseChocolate

Grape

Tinta RorizTouriga FrancaTouriga Nacional
The Croft Port house was established in 1588 and is the oldest firm operating in Oporto today. The company is renowned for its range of Port styles; vintage, wood aged reserves and tawnies.
Tasting Notes
The house style is that of rich, ripe fruitiness and exotically scented Ports.
Method
Roeda is Vintage Port of a very good year from the Croft estate, Quinta da Roeda, arguably the best property in the Douro Valley. This Single Estate Vintage Port will normally mature more quickly than the main classic vintages and will show its robust style to perfection within ten to fifteen years.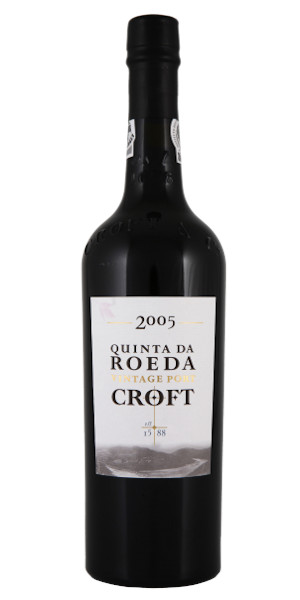 You may also like...