Rice Makgeolli – Banana (750ml)
Makgeolli is an alcoholic drink made and widely enjoyed in Korea. Produced from a mixture of wheat and rice, it is sweet and milky with a clean smooth taste. Classified and described as a 'sparkling rice wine.' It is low in alcohol, just 3%. Serve it chilled, and gently shake before drinking for a better taste and richer flavor. This one has a hint of banana flavor.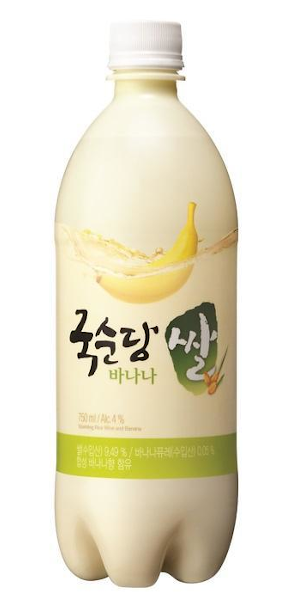 You may also like...