Rolly Gassmann Pinot Blanc (750ml)
Food Pairing

CharcuterieCheeseSeafood
Marie-Therese and Louis Rolly Gassmann, along with their son Pierre, create wines that are legendary throughout France and Europe. In 1997 they added a biodynamic philosophy to their traditional ongoing approach of minimal interference with the vines, rigorous selection of grapes, and the most careful handling of both harvest and vinification. These techniques lead to the production of wines of the highest quality. Rolly-Gassmann has a unique style, whereas all wines have a certain velvety sweetness. It is only as wines are tasted and deemed appropriately aged that the wines are released to the market, sometimes as many as 20 years after bottling. Pierre Gassmann insists on late harvesting and lengthy cellaring after bottling, creating luscious yet balanced styles. He has an in-depth knowledge of the family estate (a complex mosaic of limestone and marls) and keeps his yields low to promote the precise expression of different terroirs.
Tasting Notes
Pale yellow/straw colour. This Pinot Blanc offers aromas and flavors of apricot, pear, orange, grapefruit and marzipan. Youthful. Bone dry with great minerality, a good austere edge and lively acidity. This is a delicate wine with good acidity, ripe fruit and slight spiciness in the finish that lingers. A wonderful food wine that can be enjoyed over the next 10 years.
Method
Pierre Gassmann considers that the grapes are ripe when the pip has turned orange brown inside the grape.  Harvest is done by hand, the grapes are taken to the cellar, gently pressed and wild yeast fermented.  Grapes from each vineyard are fermented separately. Once fermentation is complete and the wine assembled, it is bottled within the year of harvest. The bottles are then laid to rest until they are Pierre decides the wine is at its best to release.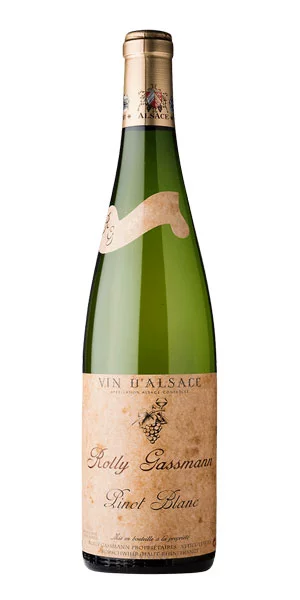 You may also like...