Russiz Superiore Col d'Isore (750ml)
Food Pairing

Seafood Pasta DishesShellfishWhite Meat

Region

Friuli Venezia Giulia
Marco Felluga has vineyards in various areas of Friuli's Collio territory. The vineyards of Russiz Superiore are located around the winery, in the heart of Collio. The climate is ideal for viticulture; it is mild, thanks to the proximity to the Adriatic sea and the Julian Prealps, with warm days and cool nights. Every hill has its own microclimate. Sandstone-marl soils are the ideal habitat for many white wine varietals which can be enjoyed young but also have the structure and fruit to develop and gain complexity in the bottle. This wine is 100% Pinot Bianco from grapes grown in the Russiz Superiore area. About 15% of the must is fermented in oak barrels and 85% in stainless steel vats. It rests for 8 months on the lees and then further in the bottle before release.
Tasting Notes
Pronounced aromas of fruit and flowers; white peach, apple, acacia and broom. The palate is at once rich and fleshy with stone fruit and almond flavours and the right amount of sapidity, minerality and freshness. The wine rewards with a long pleasing finish.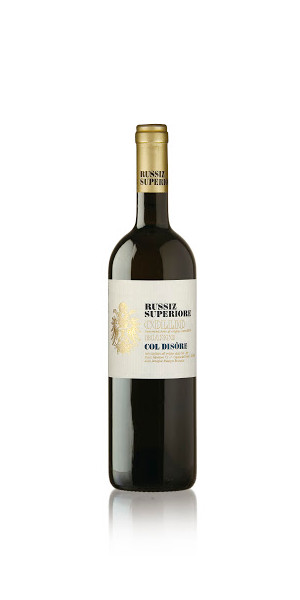 You may also like...