Satellite Sauvignon Blanc (750ml)
Food Pairing

Cold SaladsSeafood
Satellite is a second label of the well established Spy Valley wine company. Spy Valley is situated on the sunny southern side of Marlborough's Wairau Valley. Spy Valley is one of Marlborough's leading family owned wine companies. It comprises nine varieties of grapes and over 400 acres of estate vineyards, a modern fully integrated winemaking facility and a passion for excellence, Spy Valley consistently produces globally acclaimed award winning wines.
Tasting Notes
This wine has a bouquet of kiwi, and green apple, with classic Marlborough notes of sweet pea and grapefruit. On the palate the wine has sweet fruit flavours with a bright, crisp palate.
Method
Spy Valley owns and leases many Sauvignon Blanc vineyards in the Marlborough region. The main vineyards are located in the Wairau Valley and in the Waihopai Valley.  
All Sauvignon Blanc blocks for both Spy Valley and Satellite are grown to the same exacting viticultural standards. The grapes are harvested at optimum ripeness and fermented dry in the Spy Valley winery. Post ferment tank grading and blend trials are conducted with the Spy Valley blend being the premium selection based upon continuation of style.  All other wine, by default, becomes the Satellite blend. The Satellite blend is typically a fruit forward style with emphasis on pink grapefruit with subtle herbal notes and a bit of tropical influence. One factor that sets this wine apart from its competitors is the structure gained from lower cropping vines that reach physiological ripeness before picking.
Our Thoughts
Look no further this year for your holiday party white wine. Fresh, crisp & sure to impress your guests.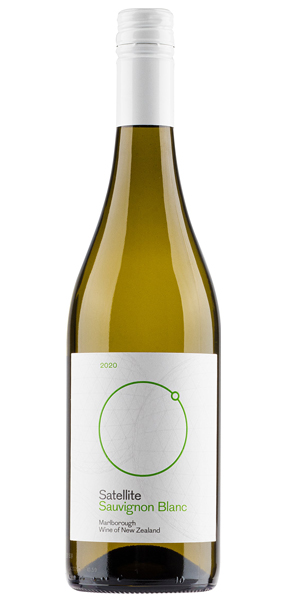 You may also like...