Stiegl Limon Radler (500ml)
The Stiegl Lemon Radler is an invigorating drink that contains only natural fruit sugar and no artificial sweetener. In German, "radler" means "cyclist" and this beer style is often referred to as a "bicycle beer" because of athletes who prefer to indulge in this type of brew as they bike through the Alps. The beverage provides energizing hydration and enjoyment without inebriating, especially in high-altitude locations.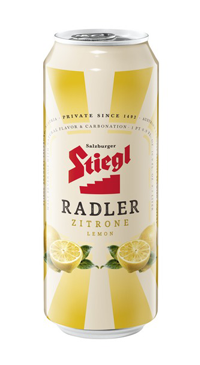 You may also like...