Tatamagouche Barley Wine (650ml)
Beer Style

American Barleywine
Tata Brew is the family owned and operated microbrewery located in the heart of Tatamagouche, Nova Scotia. In 2014, the family converted an old butcher shop into a brewery where they craft small batches of award winning beer.
Tasting Notes
It's Barley Wine season. As Doppelbocks are to Germany, and Strong Darks (Quads) are to Belgium – Barley Wine is to England. The top of the alcohol range, the most malt character, the most complexity. Tata's Barley is a real treat every year, with rich aromas of caramelized, toffee aromas that mingle with intense fruity notes of golden raisins, and orange peel. The mouthfeel is full bodied, rich, and complex, with noticeable alcohol warmth that's balanced by a rounded sweetness.
This is a sipper, to have preferably by a fire with a large wedge of Stilton, and not to be consumed too cold.
11% abv
Method
Giantess Barley Wine is named after Tatamagouche's local Giantess – Anna Swan. An American Barley Wine, the Giantess has a great balance between hops and malt. Hopped with Chinook, Cascade, and Centennial hops, this brew has a hoppy, earthy flavour complimented by a strong malt backbone. This beer is ready to drink and will age well. The longer it is aged, less hop character will be evident, melding into a very balanced beer. Gold medal winner at the 2016 Canadian Brewing Awards and took home the silver at the 2018 Canadian Brewing Awards.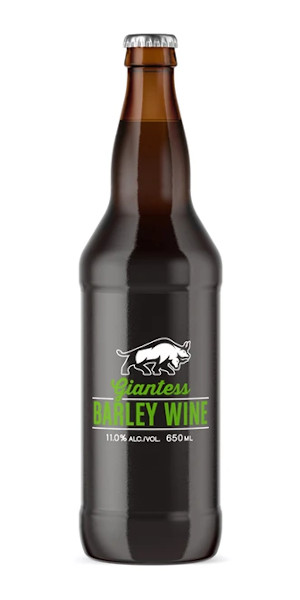 You may also like...