Huyghe Brewery – Delirium Tremens (330ml)
Beer Category

Gold BeerTrappist/Abbey

Beer Style

Belgian Golden Strong AleFruity, complex and often on the higher end of the ABV spectrum, yet approachable to many different palates. Learn More

Tasting Notes

ComplexFruityrich
The Huyghe Brewery in Melle, Belgium is under it's 4th generation of family ownership, and one of Belgium's largest. They have a large range of beers they produce, as well as a partnership with the monastery that brews Averbode beer. They are most known for Delirum Tremens. Next time you're in Brussels, be sure to check out their world famous Cafe, with over 3000 bottles in the cellar!
Tasting Notes
Pale copper colour with subtle golden malt character with aromas of lightly toasted sourdough that plays nicely with the cracker pepper spice that this yeast strain produces. Mouthfeel is surprisingly light thanks to the candi sugar adjunct that's added pre-fermentation to create a lighter body while simultaneously raising the alcohol. Finishes fairly dry with a noticeable, but well rounded alcohol warmth. Delirium truly is an iron fist in a velvet glove.
Method
This Belgian Strong Golden Ale is brewed with a percentage of malted wheat that contributes to the texture and the slight haze, it's also made with Belgian candi sugar, this allows the beer to ferment to a high degree of alcohol without adding any extra body. The beer is bottle conditioned which helps create a Champagne like carbonation that's extremely lively and helps to lighten the body even more.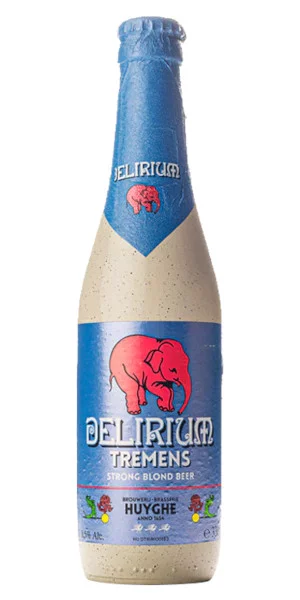 You may also like...