Tata – North Shore Lagered Ale (473ml)
Beer Style

Kölsch (Lagered Ale)Ale yeast is used for fermentation, then the beer is lagered for an extended period of time to create an exceptionally crisp and clean mouthfeel. Learn More

Tasting Notes

MaltyrefreshingSmooth
The Tatamagouche Brewing Company (commonly referred to as "Tata") is a family owned and operated craft brewery located in the heart of Tatamagouche, Nova Scotia. In 2014, the family converted an old butcher shop into a brewery, and have since added several additions to the sides and back of the building to help accommodate their growth. Tata Brew is one of only a handful of Certified Organic breweries in Nova Scotia, and their beers have won awards provincially as well as nationally.
Tasting Notes
This beer is crisp and refreshing, with light ale notes and a lager like crispness. Light bready notes compliment floral hop character.
Method
A bronze medal winner at the 2015 Canadian Brewing awards. North Shore Lagered Ale is a tribute to the traditional Kolsch beer of Cologne, Germany. It is top fermented like an Ale and then cold aged for a lengthy period like a lager.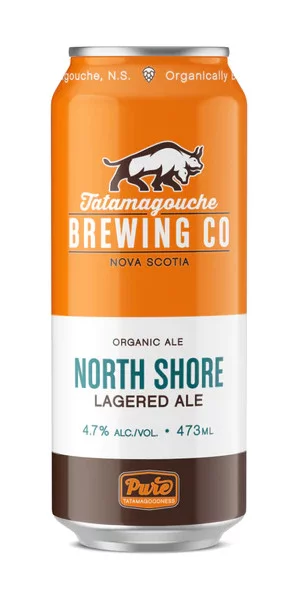 You may also like...