Wild – Boars Light Cider (473ml)
Sub-Region

Harmony (Central Annapolis Valley)

Tasting Notes

CrispDryrefreshing
For centuries in the Annapolis Valley, farmers have pressed apples and fermented the juice in cool cellars over many months as a means of preservation and to yield a diverse range of cider refreshments. Wild Wines & Spirits uses native and selected yeasts to ferment pure apple juice, pressed on-site from apples they hand pick themselves. The cider is fermented slowly over the cool winter months, aged in barrels and tanks, then blended and bottled the following year.
Tasting Notes
Super refreshing and light – Boars Light is the most easy going, Summer-y cider that Wild Wines and Spirits makes. Perfectly balanced, with complexity and drinkability, just the slightest whisper of sweetness helps round out the texture, but the acidity shines through.
Method
Made from a variety of barrel-aged cider using a blend of apples from the Annapolis Valley.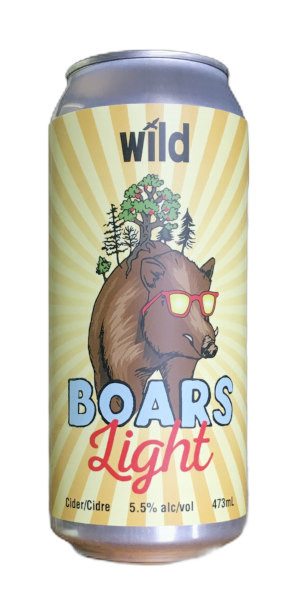 You may also like...